Why are we ?
With sincerity, diligence, cooperation and flexibility, we are your trustworthy partner. By our strong relationships with China cooperative factories and professional technical supports from experienced experts, we are able to ensure our products
A. Safe, the 1st issue for well site work & oilfield industry application.
B. Reliable, strict conformity with API standard & oilfield industry standard.
C. Delivery on time, to cherish your time & save the expensive daily cost on well site.
We know you better. We know China oilfield supplies better. We can save cost for you. To save your cost, we help to get more discounts for the product price, never get discount for quality and services.
Service process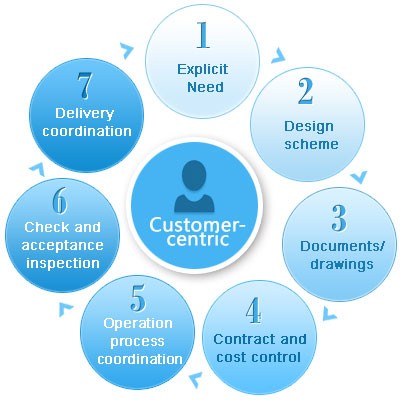 1, Customer service relationship
2, Clear demand and recommend
3, Scheme and product introduction
4, Project management and schedule control
5, Documents and drawings
6, Contract and cost control
7, Operation process coordination;
8, Quality control, check and acceptance inspection
9, Delivery coordination
10, After-sales service